Advantage of providing customer service online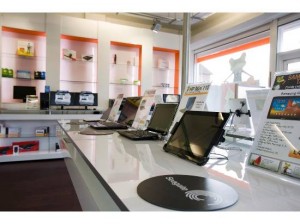 Customer service serves two purposes. First, it helps in providing smooth service and second, it improves relations with customers. But the prime objective of customer service is to involve customers in business operation. It is only customers that can give true feedback to a business.
For customer service, businesses rely on service executives. The executives interact with customers, take feedback from customers, raise tickets for problems and pamper customers in case of delayed service. The service is provided through phone calls, emails and messages. But now businesses use IT helpdesk to provide service.
Online service
It improves accessibility. An online platform is much better than telephone, email and message service. Customers can access the platform in a hassle free manner from their computers. Also the platform can be made accessible from mobiles. The platform can also be connected to social platforms for convenience of the customers. It establishes quick connection between service executives and clients.
How online service works?
A customer accesses the platform and posts his request or reports a problem. The customer gets a dedicated account for posting requests. He makes posts on his account and the post gets highlighted for the service executives. One of the executives goes through the post and prepares suitable reply of the post.
The platform keeps the posts in its database for future use. In this way, it creates a database of posts made by customers. Advantage of the database is customers can follow their requests without reminding the service executives about their requests.
Share this post