Navigating the User Dashboard
You can access the User Dashboard by clicking the User Dashboard tab on the left main menu:

Your User Dashboard provides you with a real-time view of your cases, cases counts and case history.

It is divided into three main sections according to the time interval:
Activity work queue window

Calendar window

Graphs/charts showing case information
You can change the user dashboard date range, by clicking This Month on the page's right side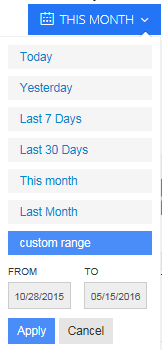 Activity work queue window
The Activity work queue window is where you get your case work done. It provides a snapshot your current assigned cases — including the type of case, case ID and brief description, SLA target date and status, and case priority.
On the Activity work queue window, you can:

See Using your Activity work queue for more information on using this page.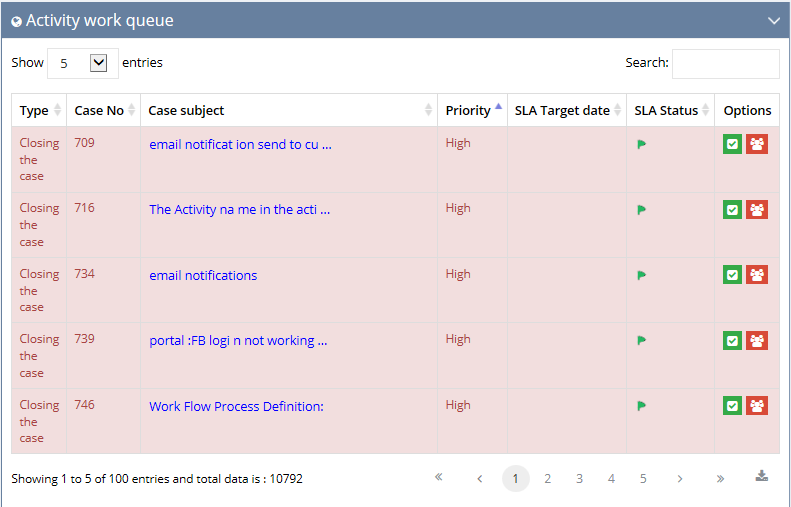 Calendar window
The Calendar window is where you can view the activites'(alerts, reminders, to do lists, tasks, follows ups and complaints) dates according to the selected time interval.


.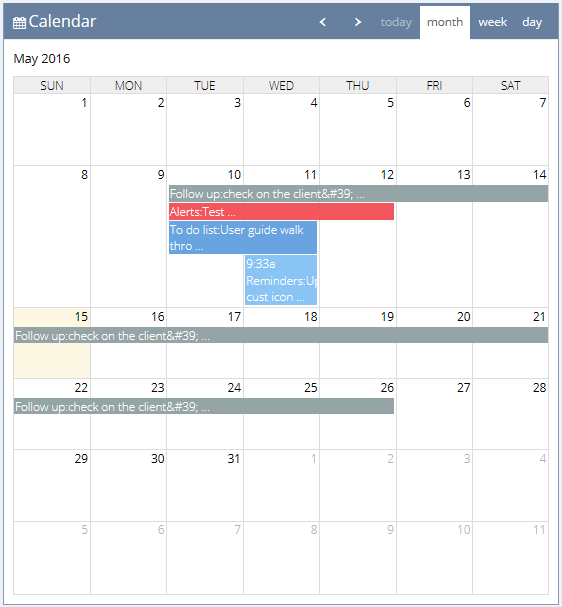 Graphs
The User Dashboard graphs provide a visual representation of the user's case history.
These customized graphs can be set up via Reporting and Analytic tools (Dashboard chart).